Welcome to SC Guide, our app just for SocialChorus Program Studio users.
Why you'll love SC Guide:
receive real-time push notifications about important issues and bug fixes
find quick links to register for upcoming webinars
access ideas and best practices to start implementing in your own program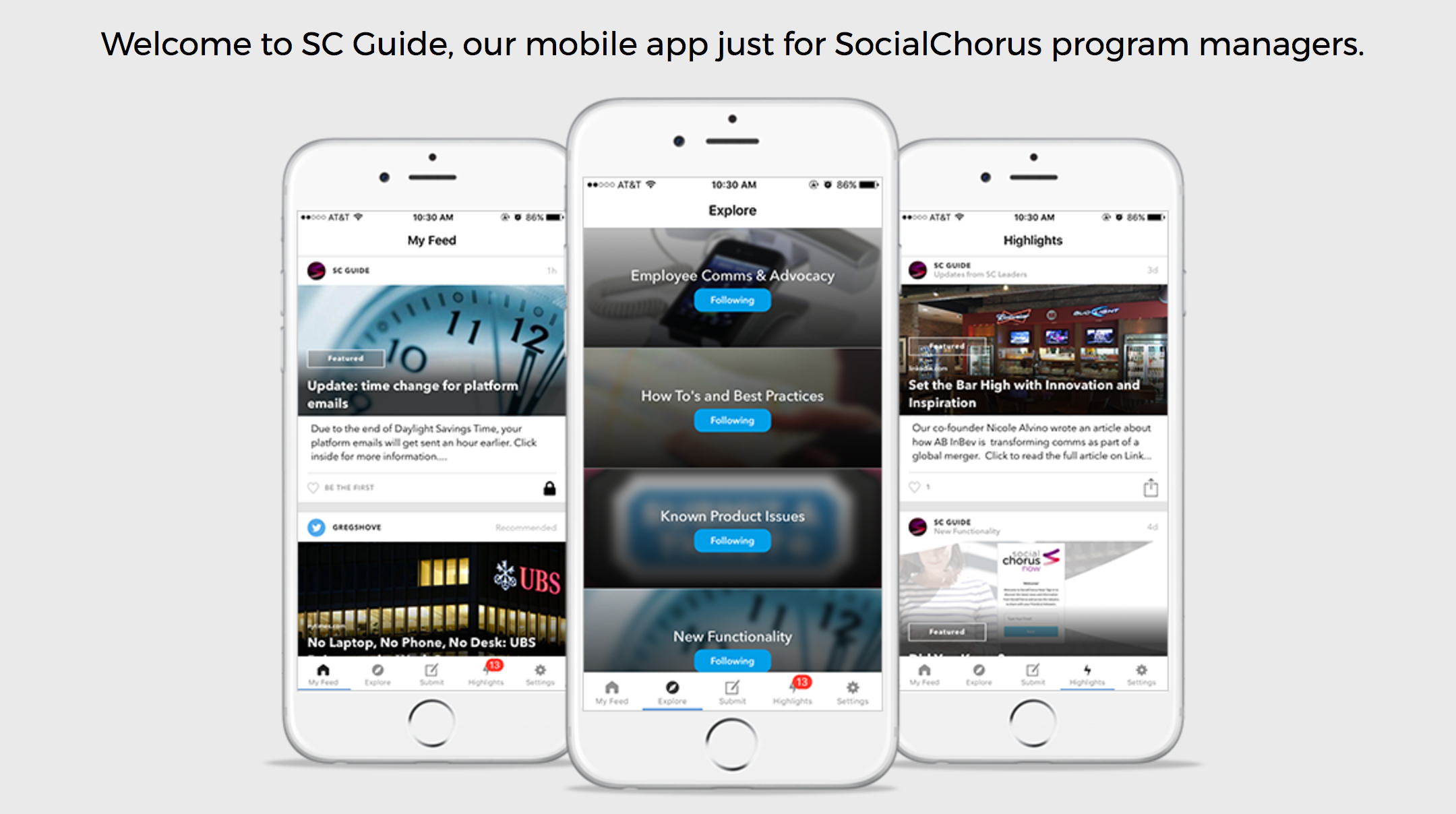 Our goal is to help you successfully manage your program by providing you with the type of information and updates we've been giving you in these emails but in real-time.
Download today!
If you are helping a colleague access SC Guide and you're not sure if they are on iOS or Android, you can link them to this page or tell them to search for 'SocialChorus Guide' directly in the iTunes App Store or Google Play Store.
Registration steps:
Please use your company email address & SocialChorus password (the same password as you use for your company's program with SocialChorus).
Answer the questions - these will help us send targeted, relevant notifications in the future.
Complete the 'code' field. Reach out to your program Administrator for the code, or to your SocialChorus contact.
Make sure to enable push notifications!