Audit History displays a full breakdown of all events related to creating and editing a specific post in Studio.
To access a post's audit history, log into Studio. Click the Planner page, select a published post, and choose Edit in Publisher from the right menu. A post's audit history is available in this post editor under the tab indicated by the clock and arrow icon.

Once information is available, the audit will track the name of the user, any associated actions they took, and the time frame that the changes occurred. The name of the user is pulled from their user profile in Studio.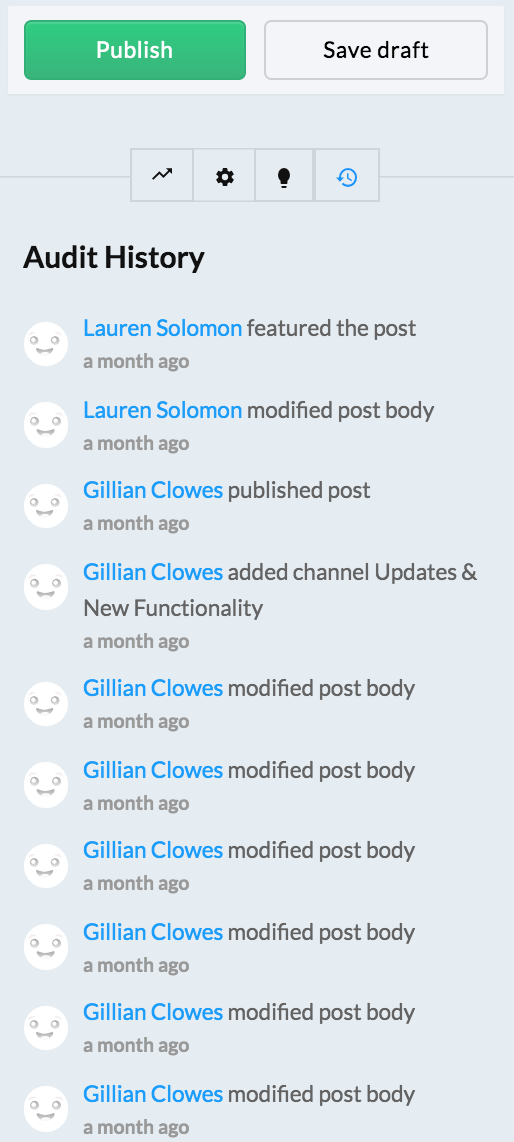 The tracked events are listed in chronological order. Click the hyperlinked name to open up their user profile under the Users page in Studio.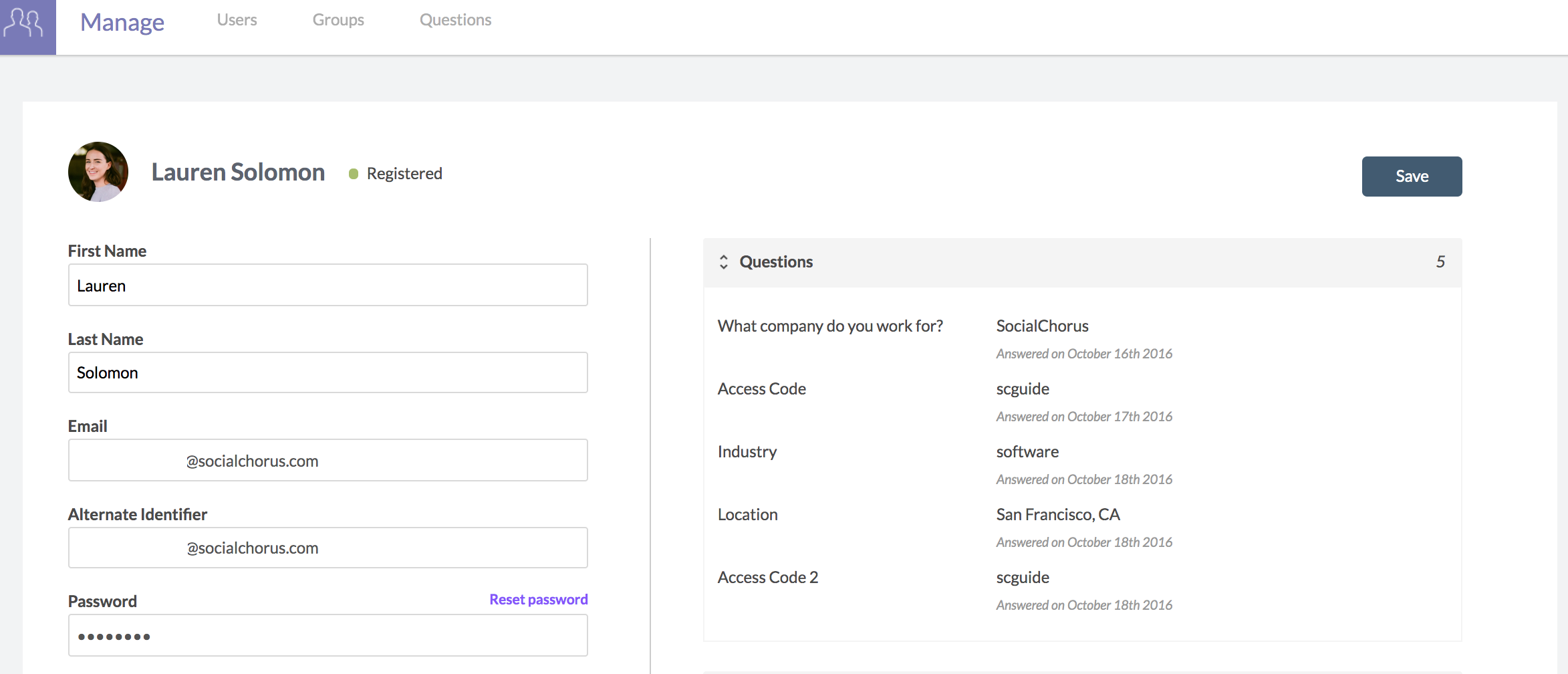 The audit history tracks the following events:
created post
archived post
added note
author changed
publish date changed
description changed
text changed
Any changes made to a specific post are also reported in the Recent Activity feed.