Polls Overview
Version Note: Polls have only been enabled for programs on mobile app version 4.0+. If your program has not yet upgraded to version 4.0, you may not have the poll option available in Planner.
Polls are single questions you can create from Planner in Studio to gather quick feedback or information from your users. Polls offer instant delivery of results, and can be tied to a Smart Campaign for increased visibility.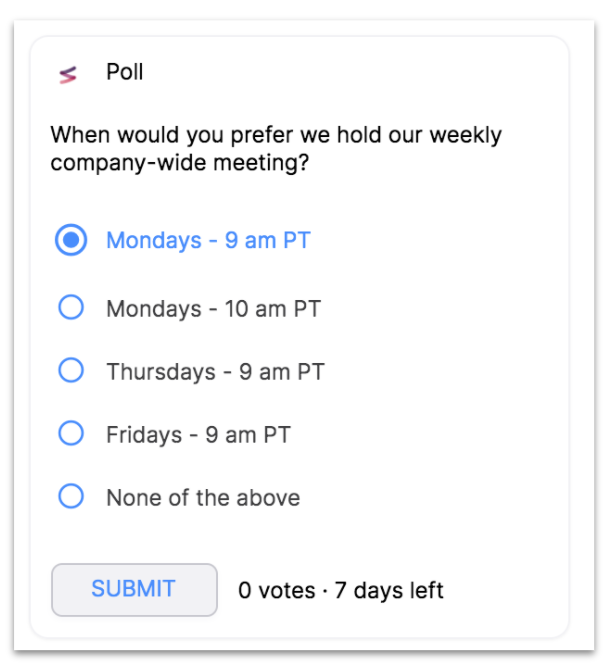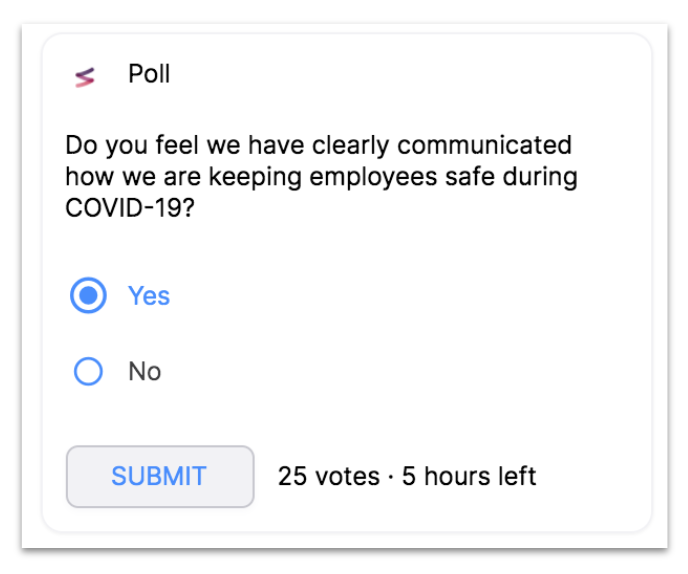 Polls appear as an available content type in Planner for Program Managers and Administrators. When creating a poll, Program Managers and Administrators have the option to create a single choice or multiple choice poll, specify the duration of the poll, and determine the audience.
When a new poll is targeted to a member, they will receive a notification in Assistant under 'To Dos' when using both the web experience and mobile app. From Assistant, the user can view and respond to the poll until the poll's duration is complete.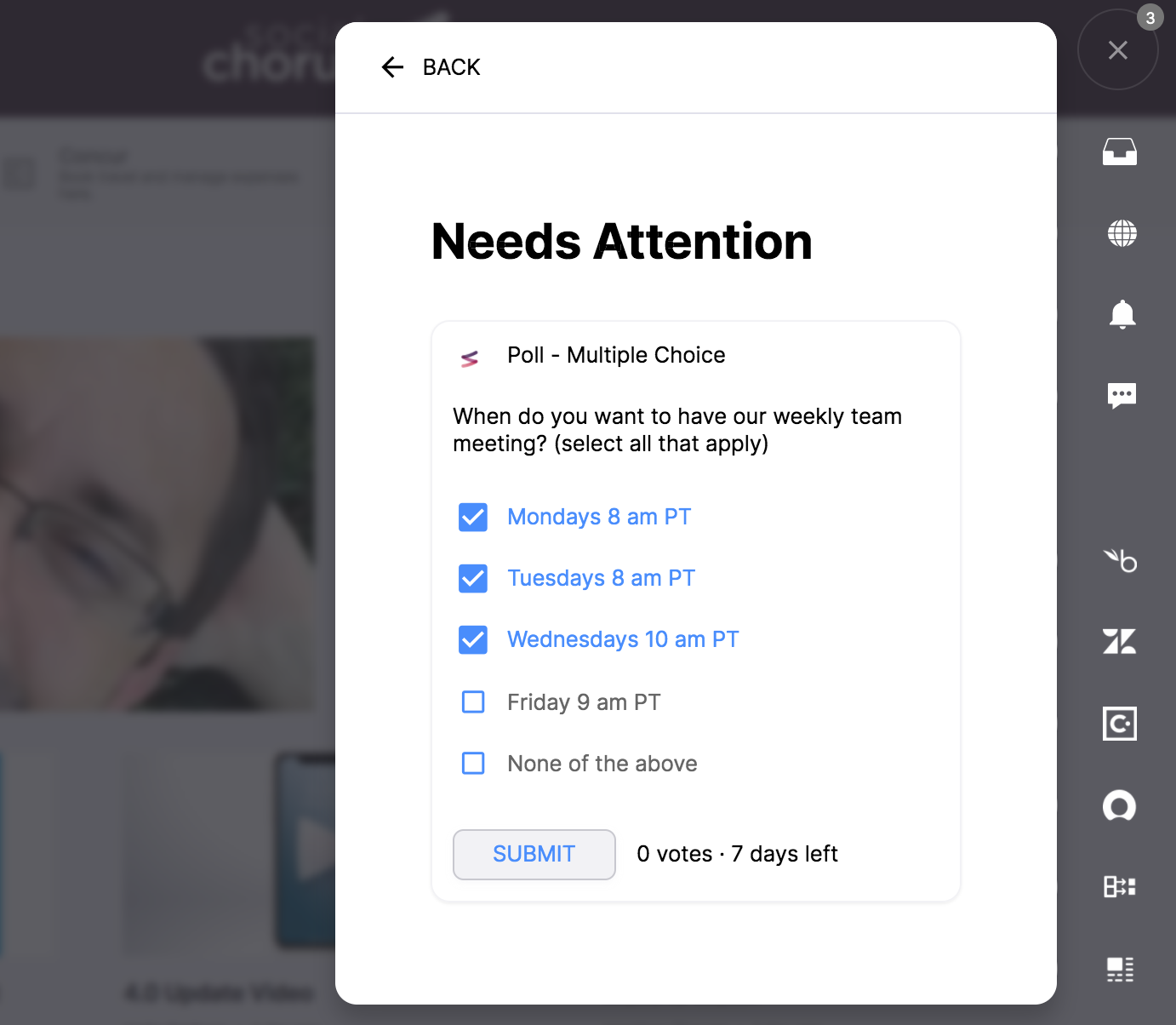 Poll results are available from the full page editor and link to a report under Analyze.
How to Create a Poll
Log in to Studio as a Program Manager or Administrator.
Select Poll from the content types.
Click on the choice dropdown to select Single Choice Poll or Multiple Choice Poll.

Single Choice: Allow voters to only select 1 answer
Multiple Choice: Allow voters to select 1+ answer

Type your poll question (up to 200 characters).
Add 2-5 answers (100 character limit on each answer).




In the settings menu, select the author of your post.
Click on the day and hour fields to specify the duration of your poll (365 day maximum).
Determine the time your poll will be published. By default publish is set to "now". To change, click Now to open the selector window. Select Schedule for Later and choose a future date and time from the dropdown calendar. Click Done to exit the selector window.
Assign your poll to an initiative, if applicable.
Decide if the poll results should be shown to users in the mobile app. By default, the results will not be displayed. If you check "Show results to users" they will get a quick snapshot of the current results after they submit their own answer.
Select one or more groups to receive the poll.

Note: Audience is static once the poll has been published. New users are not added to the audience if they are added to the target group(s).

Promote the poll with announcements and reminders via email and/or push notification with an optional Smart Campaign.
Save your work.

Select Save to keep a copy of the post as a draft.
Select Publish or Schedule to publish the post.

View your poll results under from the Metrics tab of the full page editor.