If any of your program's initiatives are out of date, then there are a couple of options. Administrators and Program Managers can rename, disable, or delete initiatives. Initiatives can be managed from either the post editor or from the Planner page.
How to Rename, Disable, or Delete an Initiative
Sign into Studio as an Administrator or Program Manager.
Create or edit a post and under publish settings select Initiatives.
OR
Navigate to Planner and in the filters row select Initiatives.
Select Manage Initiatives.
OR
Select an existing initiative. The number next to the initiative name indicates how many posts have the initiative assigned to them.
Edit the initiative as desired. You can:

Rename the initiative. Click Save.
Disable the initiative (if enabled) or enable the initiative (if disabled). Click Save.
Delete the post. Click Delete and then Delete Forever.
Disable vs Delete
Disabling an initiative will prevent studio users from assigning the initiative to any new posts, but the initiative will still appear in the Planner filter and in any reports related to initiatives.
In the example below, Digital Transformations has been disabled. Note that you can still see and edit Digital Transformation from the manage initiatives dialogue. Also, you can still filter to posts with the initiative assigned. However, you cannot assign Digital Transformation to a new post.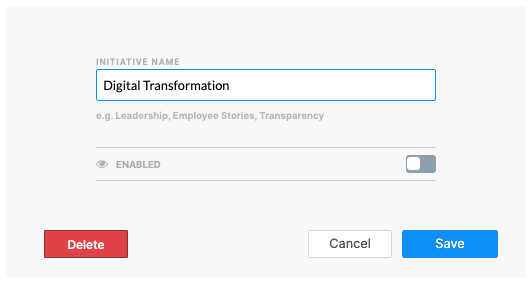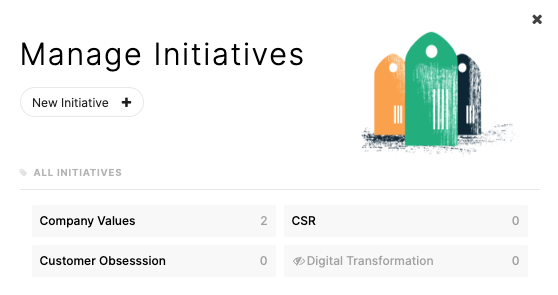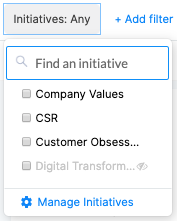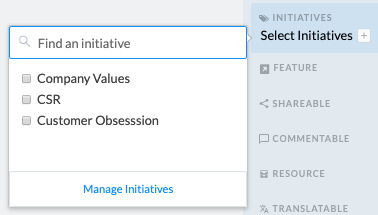 Deleting an initiative will remove the initiative from existing posts and campaigns and permanently delete the initiative from all views and all reports. Only delete an initiative if you do not need to see anything related to the initiative anymore.