Assistant gives employees one easily accessible place to search and find company information they need. Assistant highlights what is important and provides functionality to core systems through the web experience or mobile app experience.
Accessing Assistant
Assistant can be accessed via the web experience or mobile app experience. A badge on the Assistant lightbulb indicates the number of unread items.

To access Assistant via the web experience, click on the light bulb icon in bottom right corner of the screen: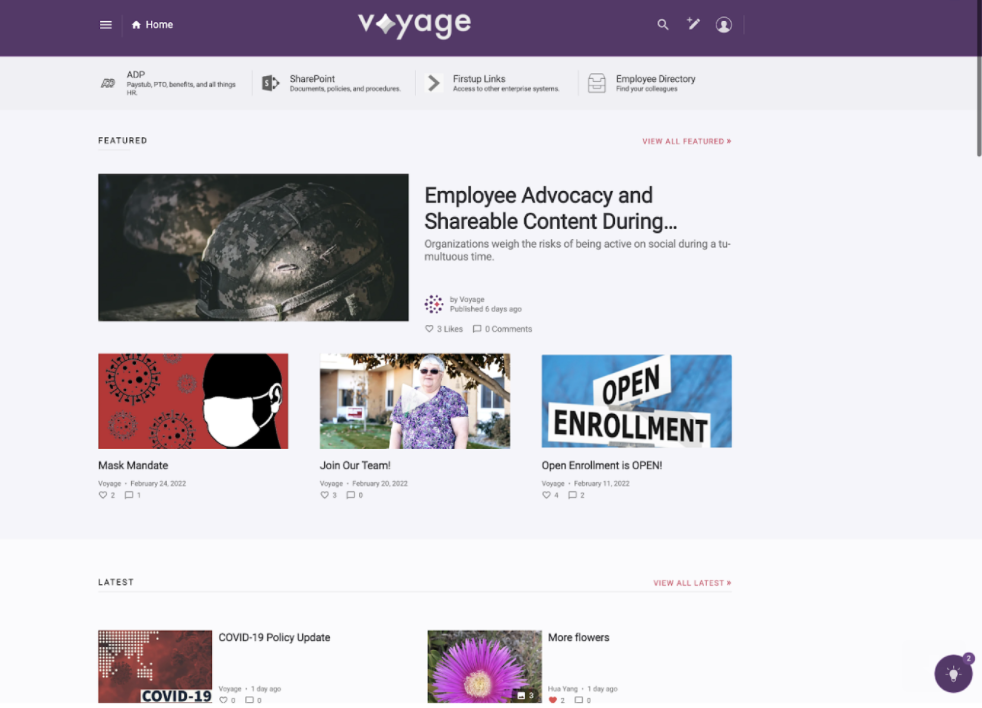 To access Assistant via the mobile app, tap on the light bulb icon on the bottom navigation bar:



Assistant Components
Smart Inbox

The Smart Inbox highlights what content and actions are most important to your employees, like to-dos and required communications. After an action has been taken or the details have been seen, the grouped notification will automatically dismiss itself.
Required actions (polls, required

campaigns, and more)

Push notifications or direct mentions

on content

Likes, comments, replies to your

posts

Recommended content and channels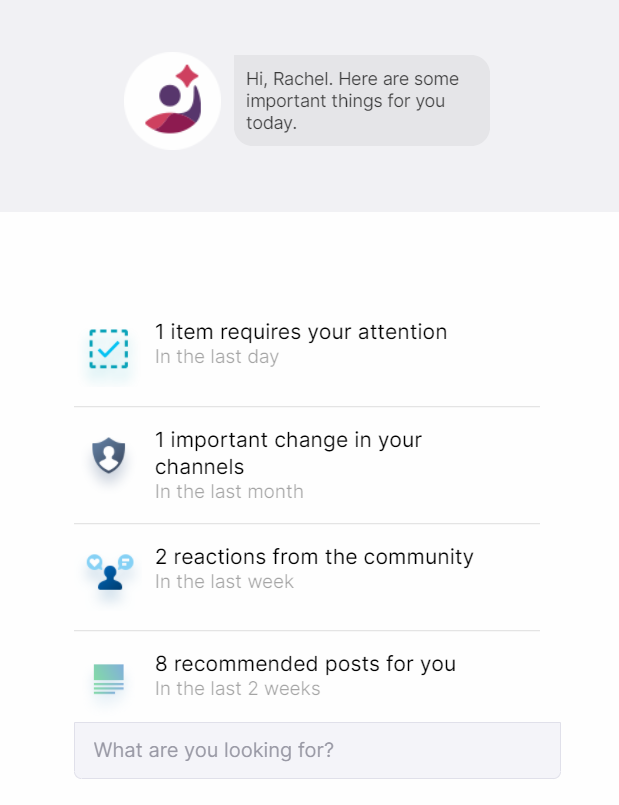 Command Center

The Command Center gives employees a place to execute tasks, navigate to critical content, and integrate across your corporate systems. Additional tools are program-specific, so they will vary depending on your program.
Resources
Items that need attention
Poll results
Command Integrations, if configured (ADP Workforce Now, ServiceNow IT Module, Concur SAP, Zendesk, etc.)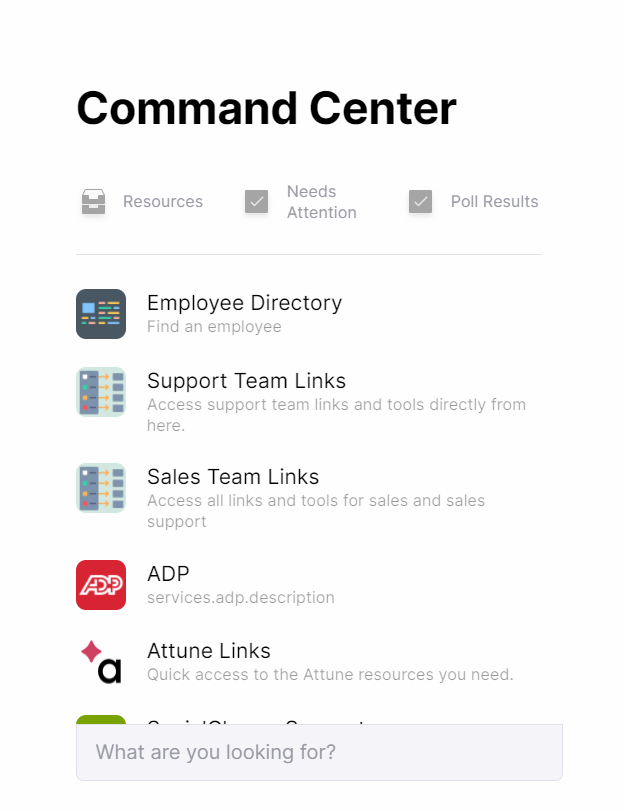 Notifications

User-specific notifications draw attention to important alerts and increase user engagement. Click through to take action or see more information. Notifications include the following alerts:
Comments and likes on posts
When someone @mentions the user in the comments
When there is a new piece of featured content
If the user is set up to auto-follow any channels