For any of our customers who must be in compliance with the European Union's General Data Protection Regulation (GDPR) - we're providing the following data privacy feature in the web experience and mobile apps in version 3.4.2 by May 25, 2018. If you do not see this option in your program, it has not been enabled by your organization.
If you no longer want to access the program and you'd like to erase all of your personal information associated with the program, you can use the Erase All My Personal Data feature.
Once this request is completed, your personal data will be erased, all other data for your record is anonymized, and your membership status in the program is set to Blocked. You will no longer be able to log into the web experience or mobile apps.
If enabled, Erase All My Personal Data appears under the Community Menu in mobile versions 3.4.2 and up. Tap the Community Menu, select Settings, and choose Erase All My Personal Data.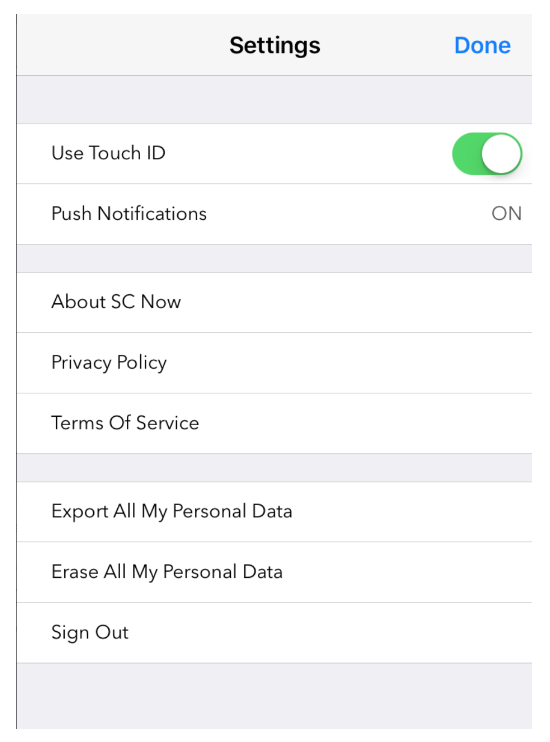 In the Web Experience, Erase All My Personal Data appears under your Profile > Edit Profile > Advanced Controls.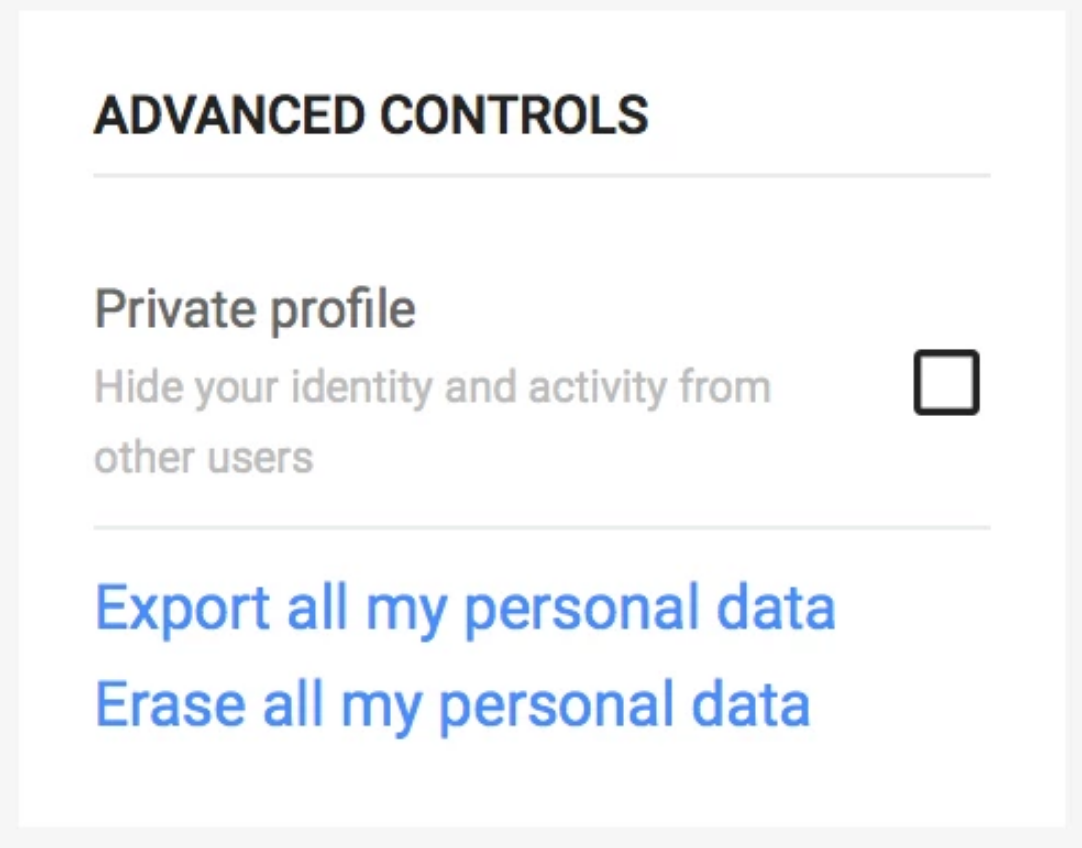 Once you select Erase All My Personal Data, because of the gravity of this request, you will be prompted to confirm if you want to proceed before being taken to the next step.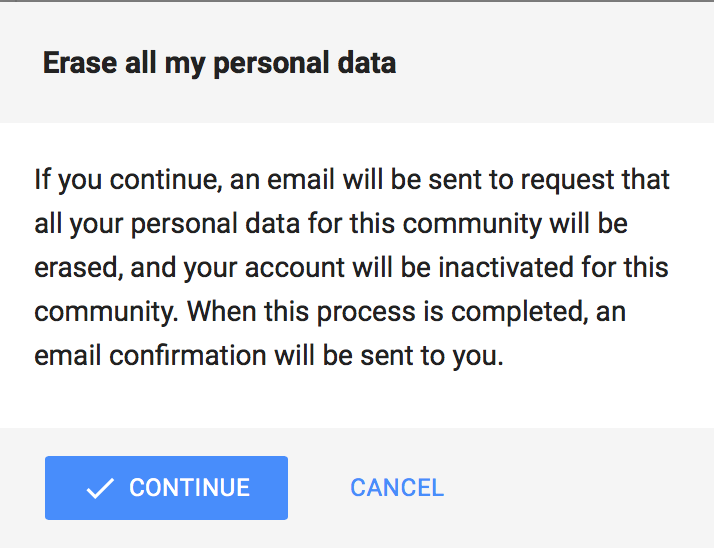 Once you select Continue, a pre-populated email will open in your email client of choice. The following elements of the request email are composed automatically, and include information that will help the request processor complete it.
Email "to" address
Email subject line, including the program name
Email body, including the advocate ID, program ID, and program membership ID 
All of the above information is needed in order to ensure the request can be completed. Please do not modify or delete this information when sending your email.

Once you send the email and it is received by SocialChorus Support, SocialChorus will send the email to your organization to process the request.
When the erase action is completed – including setting your membership in this program to "Blocked" – your organization will create and send a confirmation email to the email address that sent the original request.