Note: quick links are only available to members in the new web experience. If you do not see quick links in your web experience, please reach out to your Engagement Manager.
Your members can access four quick links at the top of the web experience. By default, these quick links take the user to other areas of the web experience such as Featured content, Latest feed, Trending content, and either Discover or Resources. Program Managers and Administrators can customize the quick links to take users to important websites such as payroll, timesheets, expenses, or intranet pages.
Example of the member's web experience:

How to Configure Quick Links?
To access the quick link configuration, open Studio and navigate to Configure Program and then the User Experience page. Scroll down to the quick links section.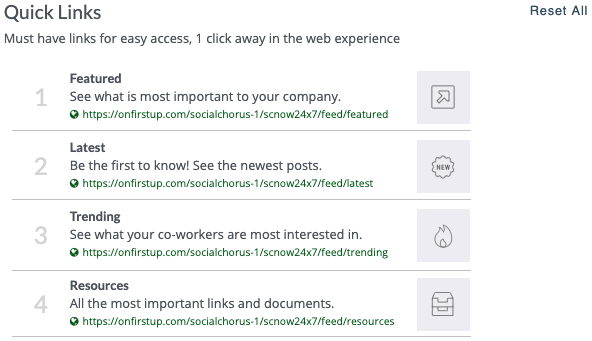 Click on a quick link to edit the name, description, URL, and/or image. Character limits and image requirements are displayed in Studio. Check the box to open the URL link in new tab.
Use Convert to Greyscale to help your icon blend in with the existing defaults. When you are done updating the quick links, save your changes by clicking Done. Allow a few minutes for the web experience to update with any changes.
The icon is displayed at 30 x 30 pixels, but we recommend up to 100 x 100 pixels for better resolution.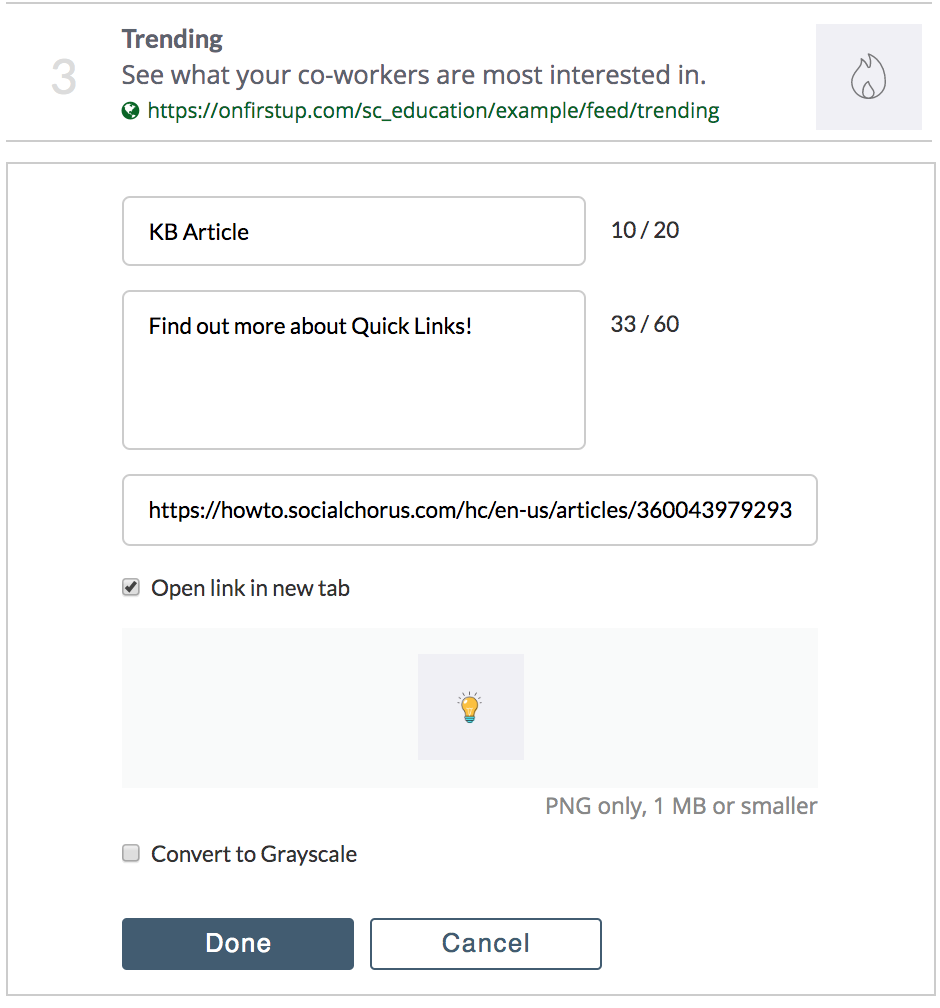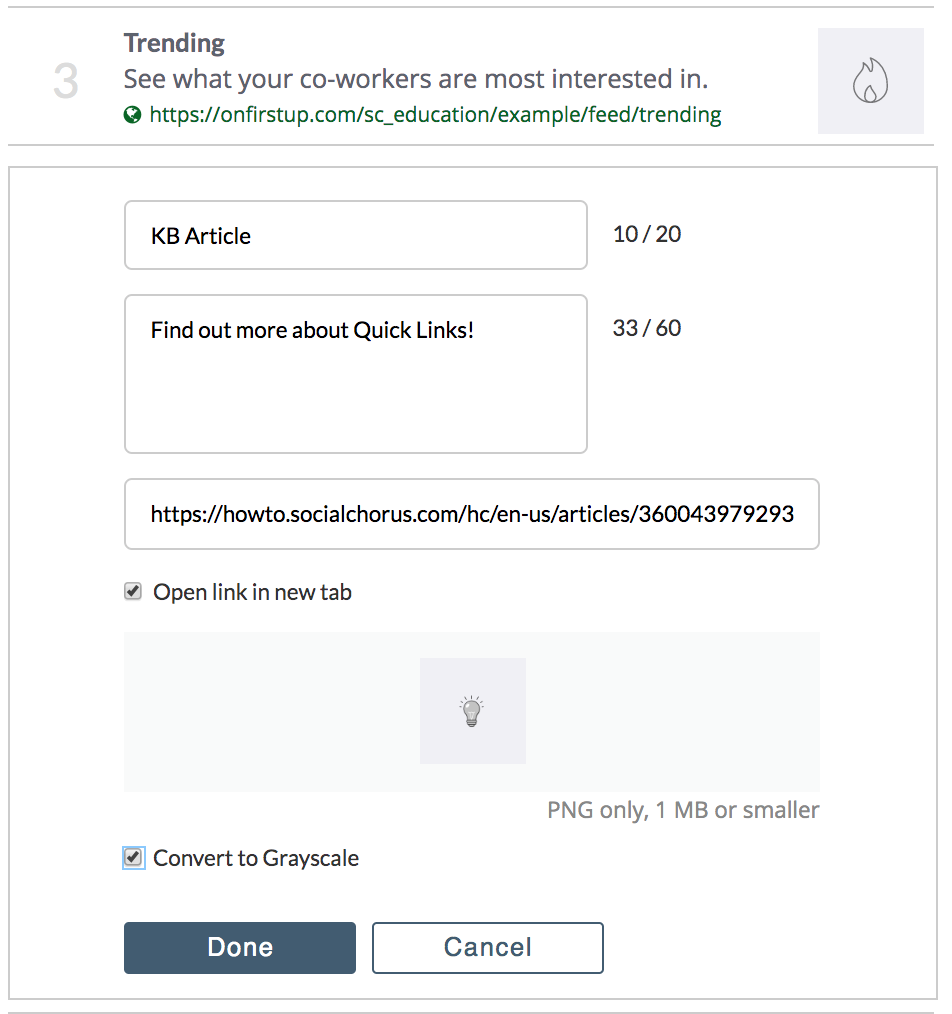 Click Reset All to restore all four quick links to the default configuration.
If your program is using Resources to help users find important content, we recommend that you leave at least one quick link pointing to Resources. If you do remove Resources from the quick links, Resources can still be accessed in the web experience by opening the stack icon.
You cannot remove any quick links or add more quick links - there are only four quick links.